The partnership
REFUGE-ED is an international collaborative research project funded by the European Commission's Horizon 2020 framework programme.
The consortium consists of nine partners located in seven European countries, incuding academic institutions, research centres and non-government organisations
The partnership's expertise areas include:
migration studies
education
mental health and psychosocial support
humanitarian and social field work.
| Title | Address | Description |
| --- | --- | --- |
| Universitat Autònoma de Barcelona | Barcelona, Spain | |
| Università degli Studi di Firenze | Florence, Metropolitan City of Florence, Italy | |
| | Sofia, Bulgaria | |
| Family and Childcare Centre – KMOP | Athens, Greece | |
| | Dublin, Ireland | |
| IFRC - Psychosocial Centre | Copenhagen, Denmark | |
| MHPSS Collaborative – Save the Children Denmark | Copenhagen, Denmark | |
| | Vänersborg, Sweden | |
| Cooperazione Internazionale Sud Sud | Palermo, PA, Italy | |
AUTONOMOUS UNIVERSITY OF BARCELONA
The Universitat Autònoma de Barcelona participates with the research group The Immigration and Ethnic Minorities Study Group (GEDIME- CER MIGRACIONS) at the Department of Sociology.
GEDIME was founded in 1989 with the aim of carrying out research in the areas of internal migrations, racism and xenophobia, the labour situation of immigrants and integration policies in Spain and Catalonia. Recently, special focus has been given to the gender dimension of migration processes in the labour market, the issues of circular migration, mobility, return and citizenship, employment pathways of migrant women and the definition of social, economic, educational and housing policies and its effects on the immigrant population.
UAB will coordinate the REFUGE-ED project and lead WP2: Dialogic co-creation and consultation with end-users (children, families, communities, teachers, practitioners) and stakeholders (NGOs, policymakers), WP7: Management, and WP8: Ethics.
UAB will also be in charge of the implementation of the pilot actions to be developed in Spain.
UNIVERSITY OF FLORENCE
The University of Florence, Department of Education, Intercultural Studies, Languages and Psychology (FORLIPSI) educates teachers, social workers, and psychologists. Its research focuses on educational systems, intercultural education, national and international migrations, processes of social inclusion and exclusion, cultural diversity, interethnic relations and miscegenation, hate speech in the European context. The University of Florence holds a UNESCO TRANSDISCIPLINARY Chair in Human Development and Cultures of Peace.
The REFUGE-ED research team is involved in numerous European and international research projects within the areas of culture of peace and interreligious dialogue, nonviolence, education, migration and gender and social movements.
UNIFI will coordinate WP1: Mapping effective and innovative practices in formal, nonformal and informal education. UNIFI will support implementation of pilot actions in Italy in one centre for adult education located in Palermo, 10 schools near the reception centres, serving asylum-seeking and refugee children, and three residential centres serving unaccompanied minors.
NEW BULGARIAN UNIVERSITY
New Bulgarian University provides general interdisciplinary and narrowly specialised education, based on research work related to the practice.
Founded in 2002 CERMES (Centre for European Refugees, Migration and Ethnic Studies) was among the first in Bulgaria to work in the field of migration and refugee studies at a national, European and international level. The dynamic team has diverse and complementing backgrounds, and is proud to offer a unique link between academia, migrants, decision makers and civil society
CERMES is specialized in the following research fields: migration, refugees, anti-trafficking and ethnic studies; populism, post-democracy, far-right, youth extremism, radicalisation; civic activism, mobilisations, citizenship; Internet and politics, haterism and activism in social media; urban policies, the emergence of new public spaces, art and activism.
NBU will be involved throughout the project and will oversee the implementation of pilot actions in two registration and reception centres and three schools in Sofia.
FAMILY AND CHILD CARE CENTER – KMOP
KMOP is a leading Greek NGO with more than 40 years of experience in supporting vulnerable groups. KMOP provides direct services designs and implements impactful programmes in the areas of education, human rights, employment, health promotion as well as scientific research and development of know-how in social policy issues.
KMOP has provided support to refugees and migrants long before the beginning of the recent migration flows with education and capacity building being among its top priorities. The work relates directly with facilitating the acceptance of migrants and refugees by recipient communities, focusing on the phase of the actual integration of migrants & refugees within the hosting environment, after having their basic needs covered.
KMOP will lead WP3: Implementing pilot actions in three distinctive settings and will more specifically be in charge of the implementation of pilot actions in hotspots, reception and identification centres.
TRINITY COLLEGE DUBLIN
The Trinity Centre for Global Health (TCGH) engages with partners in more than 30 countries across third level education, civil society, government, private sector, and the United Nations. As an interdisciplinary centre spanning the fields of public health and primary care, psychology, history, policy, gender-based violence and human rights, we are committed to generating impactful knowledge through high quality, multidisciplinary research and teaching, while contributing to a world in which the health and well-being of all at all ages is realised. The Trinity Research in Childhood Centre (TRICC) is a centre of excellence in childhood research. It integrates and promotes research into all aspects of childhood, and in children's biological, psychological, cognitive, and socio-emotional development and well-being, including the expression of these processes as realised across the life-course.
Beyond its regular participation throughout the project, TCD will lead WP4: Process and Outcome Evaluation, and will contribute to WP8: Ethics. Furthermore, TCD will be in charge of implementing pilot actions in one inner city community group in Dublin.
Dr Frédérique Vallières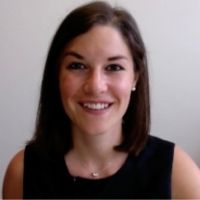 Dr Frédérique Vallières is Director of the Trinity Centre for Global Health and Associate Professor in Global Health. Her research experience is in the area of global psychotraumatology and implementation research. Dr Vallières has extensive international research project management experience managing EC framework grants and other international and national funding programmes including: PI for H2020-MSCA-ITN (CONTEXT, €3.3million), TCD-Lead for H2020-SC-733360 (€7.6million), USAID's Office of Foreign Development Assistance (US$270,000), WorldHealth Organisation (US$250,000), and Irish Research Council (€340,000). Under her leadership, the CONTEXT programme was brought forward to the Directorate General for Education & Culture as a MSCA 'success story' in 2019.
Dr Lorraine Swords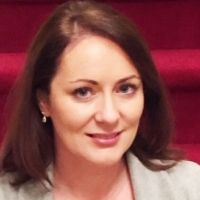 Dr Lorraine Swords is Assistant Professor in the School of Psychology and board member of the Trinity Research in Childhood Centre. Lorraine's research focuses in the area of developmental psychology and, along with her collaborators and postgraduate students, she researches, presents and publishes on topics relating to children's health and wellbeing. She has particular research interest in peer interactions in the context of physical or mental health conditions in childhood and adolescence, focusing on help seeking, help-giving and stigmatizing responses. Lorraine's experience as a principal investigator includes investigating factors influencing the wellbeing of families living on limited incomes in Ireland (Funder: Family Support Agency) and resilience among children living with domestic violence (Funder: TCD Provost Award).
Dr Elizabeth Nixon
is Associate Professor in Developmental Psychology and a member of Trinity Research in Childhood Centre. Her research focuses on parenting and family as a context for children's development. Previous research experience includes PI investigating parental ethno-theories among immigrant and Irish parents of infants in Ireland (Funder: Irish Research Council; €100,000), and as a member of the management team for the National Longitudinal Study of Children in Ireland – Growing up in Ireland (Funder: Office of the Minister for Children; €37 million, 2006-2019).
Dr Kate McQuillan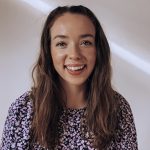 Dr. Katie McQuillan is a Post-Doctoral Research Fellow in the Trinity Centre for Global Health. As a psychologist, she also works in the Irish Institute of Emotion Focused Therapy and the National Centre for the Rehabilitation of Victims of Torture. Her doctorate was completed under the supervision of Dr. Frédérique Vallières – Associate Professor and Director of the Trinity Centre for Global Health– and focused on trauma and its sequelae in homeless adults. Working with King's College, London, she also collaborated on research to strengthen the patient-perspective in routine HIV-healthcare. Her research interests centre on psychotraumatology, inclusion health, and psychological therapies.
Nicole Maiorano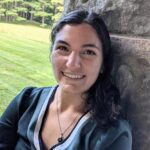 Nicole Maiorano is a Research Assistant at the Trinity Centre for Global Health. Upon completing her BA in   Psychology at  Trinity College in 2018, Nicole worked in the fields of victim advocacy with victims of violence and violence prevention with secondary and third-level students in the United States. Nicole returned to Trinity to join the   REFUGE-ED team. Her research interests lie in the creation of trauma-informed systems, with a focus on interpersonal and collective traumas.
The MHPSS Collaborative – Save the Children Denmark
The MHPSS Collaborative is hosted by Save the Children Denmark. It is a global platform for research, practice, learning and advocacy in the field of mental health and psychosocial support. The MHPSS Collaborative was born out of a response to a growing body of research on the impacts of children's exposure globally to unprecedented rates of violence, abuse, exploitation and neglect, particularly those in crisis, migration and displacement situations. The MHPSS Collaborative works across the sector to:
Convene and facilitate partnerships to engage a broad range of stakeholders
Develop and share knowledge, and advance local-to-global research
Advocate toward donors and decision-makers for MHPSS as a life-saving measure
The MHPSS collaborative focuses on MHPSS in the thematic areas of: Education in emergencies – Migration and displacement – Climate change – Suicide prevention
The MHPSS Collaborative will lead WP6 (Communication and Dissemination).
Ashley Nemiro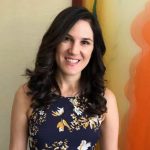 Dr Ashley Nemiro, LMFT, PH.D has worked as a global mental health professional in humanitarian settings since 2011 following a career as a licensed family therapist and refugee resettlement program coordinator. She received her doctorate from North Carolina State University where she spent three years travelling to eastern Democratic Republic of Congo to conduct her dissertation research and run a non-profit alongside Congolese women. Ashley focuses on integrating mental health care into health, education and protection services, developing supervision systems and training and supporting staff on the use of psychological interventions for children and adults across Africa, the Middle East and Europe.
Victor Ugo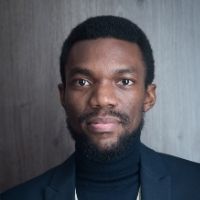 Victor Ugo, M.D., MSc. is a medical doctor and the founder of Nigeria's and one of Africa's biggest youth-led and user-led youth mental health network, Mentally Aware Nigeria Initiative (MANI). With an MSc in Global Mental Health from Kings College London and the London School of Hygiene and Tropical Medicine, Victor has been at the forefront of elevating the global discourse on youth mental health and is passionate about conversations regarding the decolonialisation of mental health as well as representation in the global mental health sector.
Louise Juul Hansen
Louise Juul Hansen, MA in Media Studies from the University of Copenhagen. Louise is an MHPSS communications specialist with more than 10 years' experience working with large and complex EU funded programmes at the Technical University of Denmark and the IFRC Reference Centre for Psychosocial Support. She has successfully led and participated in the communications and dissemination work packages of several FP7 and H2020 projects withing the field of mental health and psychosocial support and large-scale crisis management.  Ms. Hansen has been project manager and editor on a number of field handbooks, training materials and guidelines for MHPSS in humanitarian settings.
Fredrika Kjellberg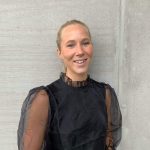 Fredrika Kjellberg holds an M.Sc. in Human Rights from the University in Gothenburg and a B.Sc. in International Law from Orebro University. She has been working with Save the Children Sweden as a project manager for a project aiming to improve the standards for education for children living in socio-economically vulnerable areas. Recently she has been appointed as a project coordinator for REFUGE-ED meantime working as a business developer for the local associations and districts in Save the Children Sweden targeting the strategic goals set out by the General Assembly.
Hinda Talal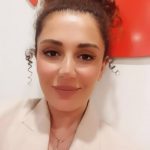 Hinda Talal is an advisor and method developer at Save the Children with a special focus on inclusion, equality, migration and socio-economic vulnerability. Hinda has 14 years of experience in international humanitarian and national work in educating and supporting organizations, the public sector and business in inclusive approaches and anti-discrimination legislation. With a BSc in psychology and MSc in peace and conflict, she works with conflict management, radical collaboration and value-based leadership to support workplaces to work solution-focused in complex issues. Expertise in minority stress, community mobilization, expressive methodology such as forum theater and experience-based pedagogy.
Pelin In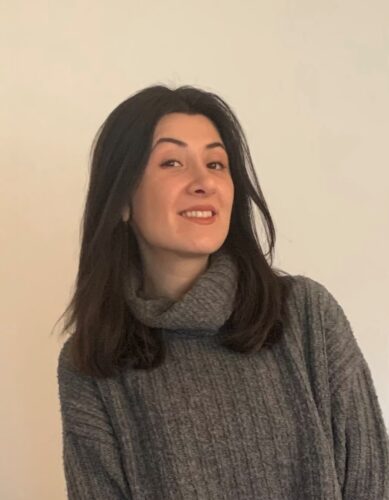 Pelin holds an M.Sc. in Political Science from the University of Gothenburg and has been working at Save the Children Sweden since October 2021. Before joining the REFUGE-ED team, she worked as an operative leader for a project aiming to contribute to sustainable livelihoods and lasting integration for young adults who came to Sweden as unaccompanied minors. Today, Pelin works both as a project coordinator for REFUGE-ED and regional volunteer coordinator at Save the Children Sweden. Earlier, she has also been working as a case officer in different state agencies such as the Swedish Migration Agency. Pelin is passionate about international relations, politics, and migration issues.
IFRC Psychosocial Centre– PSC
The IFRC Reference Centre for Psychosocial Support (PSC) is the Red Cross Red Crescent's global knowledge hub for MHPSS. The PSC supports National Red Cross Red Crescent Societies worldwide in promoting and enabling psychosocial well-being. The centre has extensive experience in conducting research and transforming research findings into operational guidelines and training curricula. The PS Centre coordinates and hosts the Red Cross Red Crescent Research Network on Mental Health and Psychosocial Support and together with the World Health Organisation, it co-chairs the Inter-Agency Standing Committee Reference Group on Mental Health and Psychosocial Support in Emergency Settings, which comprises more than 30 UN organisations, international agencies and NGOs and strategic donor and academic partners all working on issues related to mental health and psychosocial support. PSC leads WP5: Brokering Knowledge & Leveraging Social Capital: Scaling Up Co-Creative Solutions, in charge of developing the Brokering Knowledge Platform and the Community of Practice and Learning.
Sabina Dziadecka Gråbæk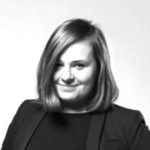 Sabina Dziadecka Gråbæk holds a MA in Sociology from Warsaw University and a MA in International Studies from Aarhus University. She has extensive experience in international project management, proposal development, donor compliance, and grant management. She has been managing complex multi-stakeholder projects within broad range of humanitarian and development issues, including social development, MHPSS, migration and integration and human rights for variety of international donors including European Commission. She is proficient in research design and management particularly in evaluations, feasibility studies, and surveys. Mrs Gråbæk coordinates the H2020 FOCUS project, which aims at developing innovative approaches to dynamic integration.
Support Group Network
Support Group Network (SGN) is a non-profit organisation which was started year 2014 as an initiative by refugees to empower, motivate and self-organise other refugees.
SGN functions as an umbrella for various actors and collaborators in raising social awareness, social inclusion and social cohesion. SGN offers need-based projects and activities that are requested by the refugees and led by the refugees themselves. We are refugees ourselves and through our daily contact with other refugees, we do grasp their interests, worries, challenges as well as needs and hopes. Support Group Network's focus areas are
Academic inclusion
Empowerment, self-organisation and advocacy
Promote interculturality
Business empowerment and job market inclusion.
SGN's main involvement is in WP 1 – Mapping effective and innovative practices and WP3 Implementing pilot actions.
Bilal Almobarak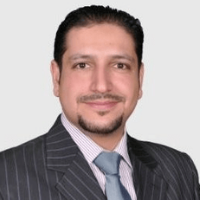 Bilal Almobarak, a pharmacist with master's degree in Biomedicine. Originally from Syria and lives in Sweden since 2015. In Sweden, Bilal worked as an associated researcher at Sahlgrenska Cancer Center, as pharmacist at Apoteket AB, and now works as CEO to Support Group Network because integration and inclusion are crucial aspects for Bilal. In Syria, Bilal Worked with Syria Arab Red Cresent and was active with other NGOs.
Qasemi Misbah Hussain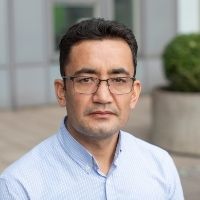 BSc degree in Hydraulics Structure engineering and Master's degree in Rural Development in the Context of India from Indira Gandhi National Open University. Worked for 7 years with Save the Children International as project manager in the area of Refugee Repatriation, Reintegration and Livelihood program and children's Quality Primary Education program in Afghanistan. And since 2018 working with Save the Children Sweden as project officer on Child in Migration program. In the meantime working with Support Group Network on the European programs including REFUGE-ED as EU project coordinator. Experienced civil engineering industry, Water Resource Management, and Construction Management.
Mahmoud Younes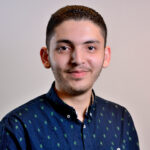 Mahmoud Younes, from Syria, is a Youth Worker, Administrator, and Communicator in Support Group Network. Mahmoud got engaged with civil and social work as a member of the Support Group Network in 2015. Since then, Mahmoud got a great experience in years of working with different national and international projects. Now Mashmoud is handling all Communication and Administrator for local and European projects.

Cooperazione Internazionale Sud Sud
Cooperazione Internazionale Sud Sud is an Italian NGO working with grassroots communities, movements, associations, NGOs, local authorities in favour of marginalized sectors of the population, immigrants and non-EU refugees in Italy.
In Palermo, CISS coordinates a shelter hosting female victims of trafficking and works in partnership with a social cooperative in Palermo, which is running three shelters for unaccompanied minors. In 2018, CISS joined a school network composed of 10 schools strongly committed to promote human rights in relation to migration topics.
The above-mentioned stakeholders will be involved in the project's implementation. CISS will play a relevant role in the implementation of pilot actions in Italy, comprising one centre for adult education in Palermo (providing education programmes to unaccompanied minors and 10 schools near the reception centres, serving asylum-seeking and refugee children in Palermo (Pilot 2) and 3 residential centres for unaccompanied minors (Pilot 3).
Roberta Maddalena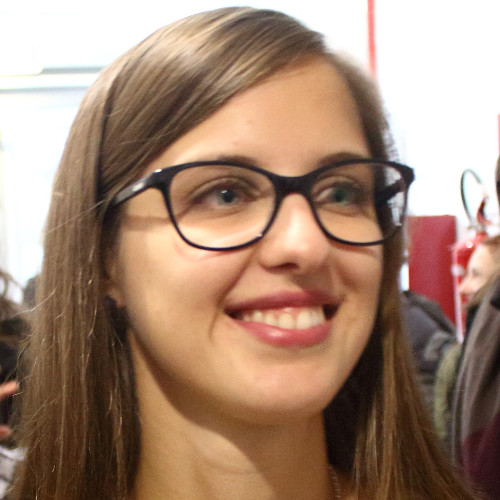 Roberta holds a master's degree in International Science (University of Turin). After a few working experiences abroad, she currently works at CISS on several projects concerning children and migrants in the territory of Sicily. In this role, she is responsible to implement the following tasks: desk officer for local projects; project manager and coordinator of projects on education, migrant children, human trafficking, and violence against women and children. Within CISS, she also promotes and acts in specific activities with children and youth about human rights, the environment, children's rights, etc. By using non-formal education tools and other innovative tools. She is the coordinator of REFUGE-ED for CISS.
Giuseppe Burgio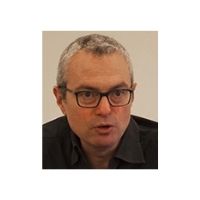 Giuseppe Burgio is Associate Professor of General and Social Pedagogy at the Kore University of Enna, Graduated SYLFF Fellow of the "Tokyo Foundation for Policy Research" and Director of the "CIRQUE-Inter-University Centre for Queer Research" and is a member of the scientific committee of several journals. Among his more than 100 publications – published in Italy, Spain, France and the USA – we mention: "Adolescence and Violence. Homophobic bullying as masculinity training" (2012) which won the SIPED National Award, and "Beyond the Nation. Postcolonial Conflicts and Intercultural Practices" (2014), which won the International Fazio-Allmayer Award.
Pasqua De Candia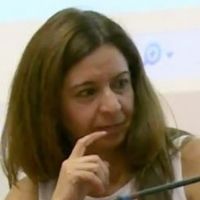 Pasqua De Candia has more than 15 years of working experience in the field of child protection, integration of migrants and refugees and protection of victims of human trafficking. She is employed at the Italian NGO CISS where she is coordinating the projects and advocacy activities in the migration and human trafficking sector. She is representing the NGO in the Technical Table for the Prevention of Trafficking in Human Beings established by the Municipality of Palermo; she represents CISS in the Anti-Racism Forum of Palermo and in many other territorial and national networks and civil society groups having as main objective the protection of migrants' rights.
Verdiana Eleuteria Scivoli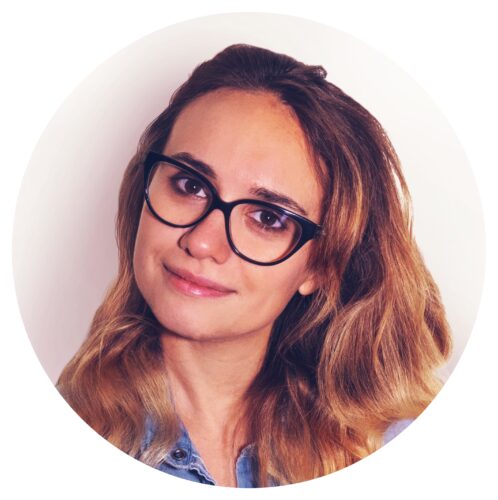 Tutor for SEAs implementation.  Verdiana E. Scivoli is an educator and tutor for CISS in Palermo, she supports teachers in experimenting with inclusive teaching methodologies through the Refuge-Ed project. Before working for CISS, Verdiana worked as an educator for Extopia, promoting outdoor educational activities and moments of awareness on "green issues" in schools of all levels.
Flora Lunetta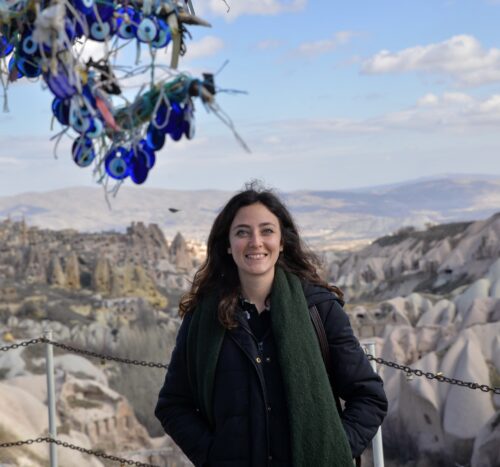 Tutor for SEAs implementation. Graduated in Political Science with a bachelor's degree with a Master's degree in International Science-Human Rights and a Migration Studies diploma, she is very passionate about human rights advocacy that she has been working on through volunteering activities and her occupation.
She dealt with health guidance for migrant communities and European project management, with a focus on the social inclusion of vulnerable categories, promotion of heritage, and sustainability practices. She is currently working for CISS on the REFUGE-ED project as a tutor for supporting the implementation of practices in the pilot involved.
Stefania Fort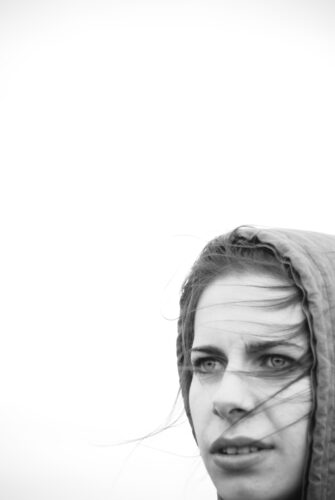 Tutor for SEAs implementation. Bachelor's degree in Communication Science and Master's degree in International Relations. For years she has been working as an educator for various projects against school dropout, educational poverty, and integration. Through environmental education, she has promoted projects in schools and at associations working with minors in vulnerable contexts. Since 2020 she is managing a project at the juvenile prison of Palermo within a path that encourages alternative measures to detention. Since 2017 registered with the Juvenile Court of Palermo as the legal guardian of UAM, currently on her fourth guardianship. She is currently working for CISS on the REFUGE-ED project as a tutor for supporting teachers and educators in the implementation of Successful educational actions and for the COMMIT project on engaging migrant communities in the promotion of the rights of the child.