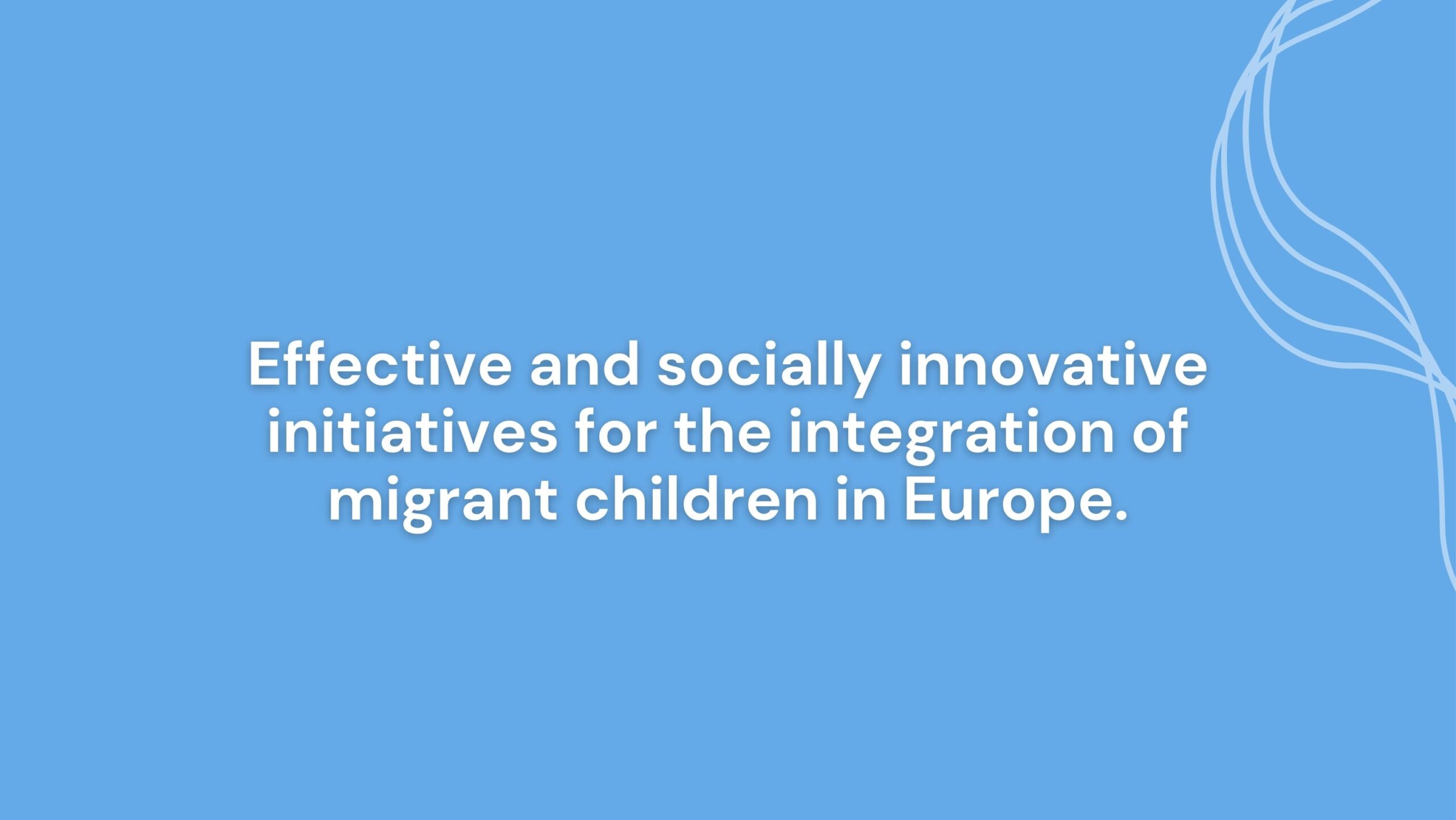 The main objective of this report is to present effective practices and approaches from the fields of education (including formal, non-formal and informal education), and mental health and psychosocial support (MHPSS) that are efficiently contributing to the successful dynamic integration of children from recent migration cohorts, children of refugees and asylum seekers, and unaccompanied minors in schools and on the broader society'.
The methodology used to gather these educational effective practices and MHPSS principles and categories consists of three parts. First, we carried out a systematic literature review in the fields of education and MHPSS. In this review, we elaborated categories based on solid evidence (quantitative and/or qualitative) of the social impact achieved in three areas related to migrant children: academic success, wellbeing and social belonging. Second, we carried out fieldwork in two schools that despite being located in disadvantaged socio-economic areas and serving migrant and ethnic minority families, have both outperformed the schools with
similar characteristics. Our main goal in conducting these two qualitative-based case studies was to identify which were the crucial aspects to be considered in the subsequent parts of the project. In our fieldwork, we interviewed migrant children, parents, schoolteachers and staff in order to gather evidence of the impact of the educational actions they were implementing on the academic success, well-being and social belonging of all children. Finally, we complemented the information provided here with an analysis of key policy documents in the fields of education and MHPSS.
The effective approaches in MHPSS presented are:
1) Creating a Safe Space;
2)Providing psychoeducation;
3) Facilitating creative expression.
The effective practices identified in the field of education are:
1) Dialogic Literary Gatherings;
2) Interactive Groups;
3) Educative Participation of the Community;
4) Family education;
5) Dialogic Pedagogical Education for teachers; and
6) Dialogic Conflict prevention and resolution model.
A set of these practices will be presented to the centres that will participate in the implementation of pilots under REFUGE-ED in Bulgaria, Greece, Ireland, Italy, Spain and Sweden, and they will select the practices that they want to apply in their respective case or remove this text inline or in the module Content settings. You can also style every aspect of this content in the module Design settings and even apply custom CSS to this text in the module Advanced settings.