Learning from what works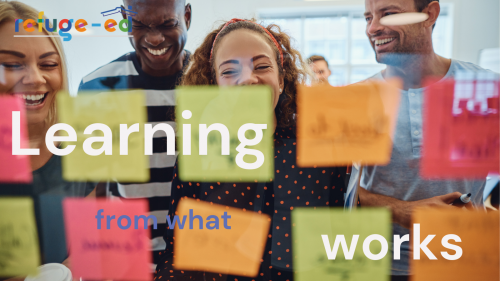 There are already many tools for education and mental health and psychosocial well-being available. In fact, a major challenge in education is choosing the right ones – because how do you know if a tool works for your purpose or not? And how do you, as an educator, find time to research and test in an already busy workday?
REFUGE-ED is working on identifying existing solutions that have already shown good results and make them scalable and available.
At the end of the project, a so-called "brokering knowledge platform" will be available for all who have an interest in the well-being and integration of refugee and migrant children. The platform will feature a number of good educational tools that can be used to enhance education and MHPSS well-being for refugee and asylum seeker children in different formal, informal and non-formal education. It's important that the users of the platform can feel certain that the tools made available by the project are based on evidence and have proven social impact.
For this reason, the first step in the project is to "map and identify best-practice tools and solutions in evidence-based MHPSS and education for formal, non-formal and informal learning environments".
In this work we will frame the scope of the project and identify practices from both the field of education and mental health and psychosocial support.
The solutions we are looking for, contribute to the successful integration of refugee and asylum seeker children in schools and in broader society. The overarching criterion is that there is solid quantitative and/or qualitative evidence that the solution enhances academic learning, mental health and psychosocial wellbeing and a sense of belonging.
From January to September 2021, the University of Firenze leads the mapping work, which focuses on both the fields of education and MHPSS.
We will conduct a review and analysis of the scientific literature and policy documents on migrant, refugee and asylum-seeking children and unaccompanied minors at the EU/national levels. The aim is to identify effective and socially innovative practices and policies targeted at the promotion of academic success, well-being, and social belonging in the field of MHPSS and education.